Saturday at Comedy Camp, was a very awesome day. I didn't do the GREATEST since I was a tad nervous of the fact that DANE COOK was there. But I learned so much from that day...
I am so so incredibly happy that DC finally made it to the party. He was such a sweet guy, very down to earth and he helped us out A LOT. I'd be less nervous if he wasn't there, BUT... He gave me the most wonderful advice I could ever get.
When I was still on stage, he seemed to have really liked me. He said that I have what it takes to be a comedian, but then he also said I have to BELIEVE in what I'm writing. My nervousness might've screwed my performance up a bit, but I completely appreciated his honesty.
During lunch-time, I spoke to him again. I told him that it was an honor to have one of the very best comedians ever, be there for us. Then he looked me in the eyes and told me that I have a dark side to my sense of humor. There was a word that reminded him of me and I wish I could remember it...
But I'm still so surprised by what he said. He is such an intellectual person. So smart, that he figured out my personality just by hearing my voice and that's truly amazing. Normally, when people talk to me, they're distracted by my clothes, or my hair, but he looked me in the eyes!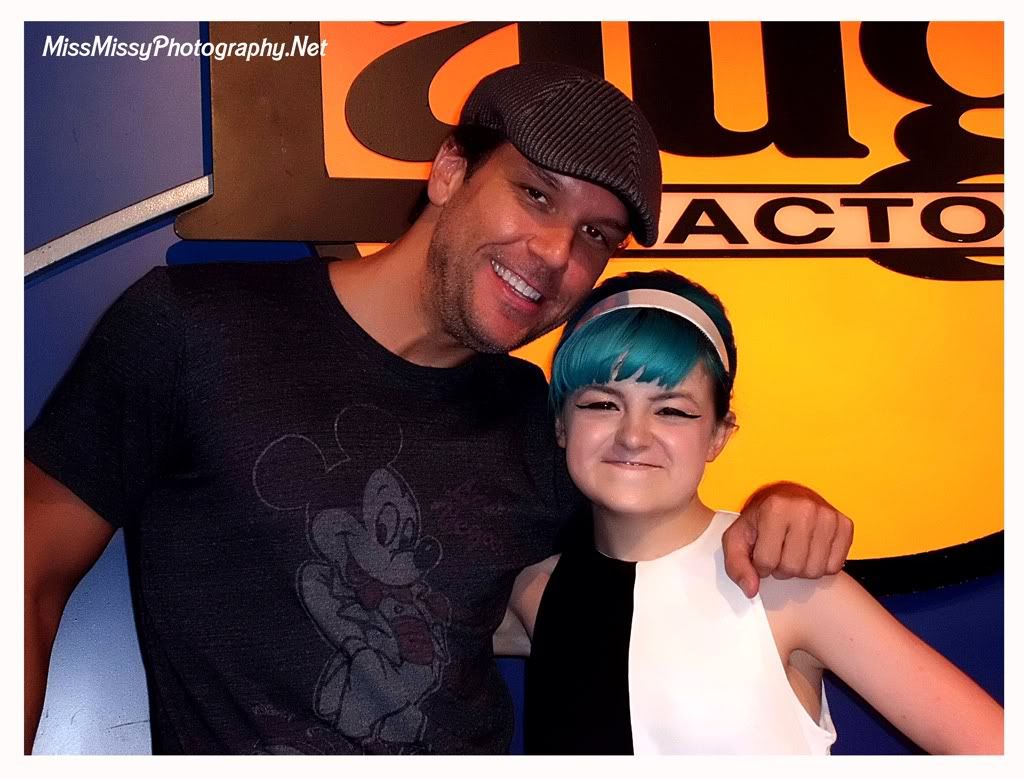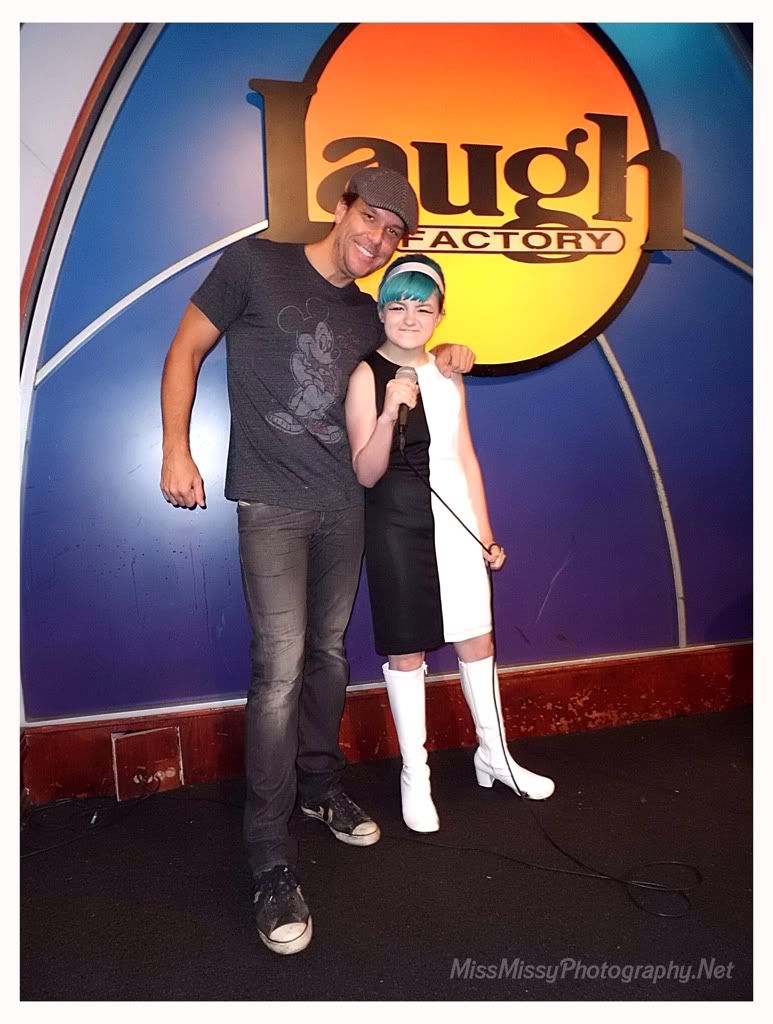 My mom took some photos of us on stage and later, after we all ate, we took some all together and had another conversation with him. He sounds just like how he does on stage. Same personality, same person... He's just himself and I admire him for that. He's a great conversationalist, very approachable and so it felt so natural talking to him.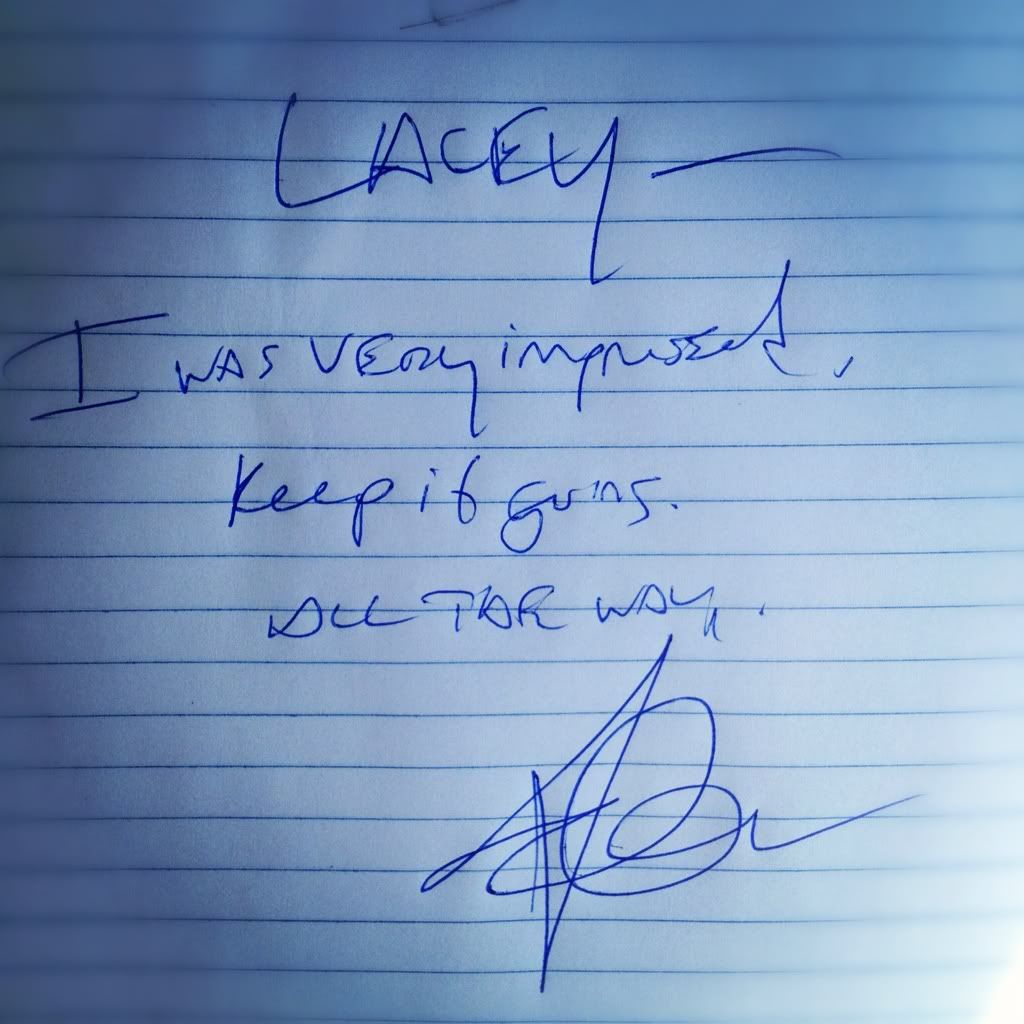 Now, I am re-writing ALL of my jokes so that I don't sound so scripted and my personality will be able to break through. I think that will also give me more confidence when I am performing.
But I'm getting rather nervous for next Tuesday since it's our "Graduation" in which we have to perform for... Dane said it's going to be a full house and since I screwed up a bit this time due to my nervousness, I'm scared it'll happen again. I shouldn't be nervous, but when I go up that night, there will be so many more people watching me. I guess I'll just have to practice my stuff and do my best...
I hope I can do this.