Unfortunately, on that night, I began to feel ill. I thought that my nausea and light-headness was from being stressed out, but the next morning I woke up sobbing, not being able to breathe through my nose. My mother checked my temperature and it turned out that I had a fever. Regardless if I had one or not, I wanted to go to the hospital.
In the car, I was a mess. My eyes were halfway closed, I was all achy and since my sinuses were all clogged up I had to breathe through my mouth.
I looked very sick in the emergency room, so they took me as soon as they could. After they did a check up on me, they stuck me in a room and basically asked me all sorts of questions about how I was feeling.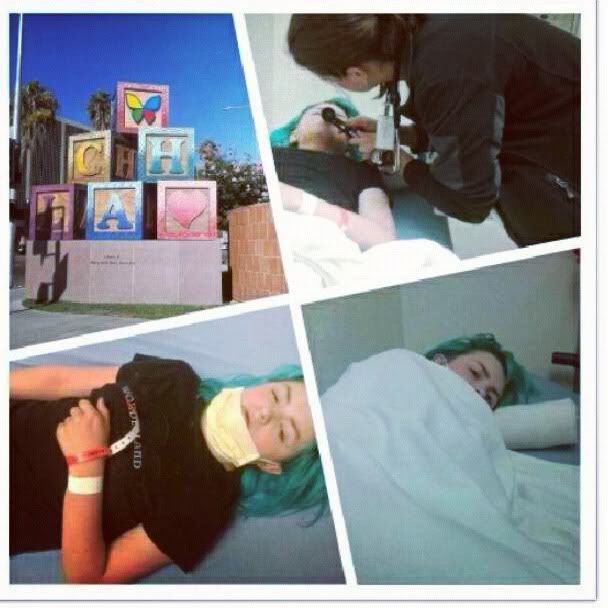 Now there was this one nurse that came in who noticed my Wonderland shirt. When she asked about it I explained to her that it was Kat Von D's gallery and she said that she visits all the time. Every time I hear about this woman, she tends to get more and more amazing. You'd think that she'd be busy with all the things she does like her tattooing, her makeup line, and her clothing line, but she also donates her time to these children.
Ugh... She is truly the real life Wonder Woman. When I grow up, I want to be someone like her: amazing, inspiring and beautiful inside as well as the outside.
I was pretty much in the same condition for the rest of the day, but the next day my temperature climbed up to 101.5 degrees... I felt weak, gross and too warm. I had graduation for camp the next day and I didn't think I was gonna make it there... I was terrified, but that mostly turned into depression realizing that there was really nothing I could do about it.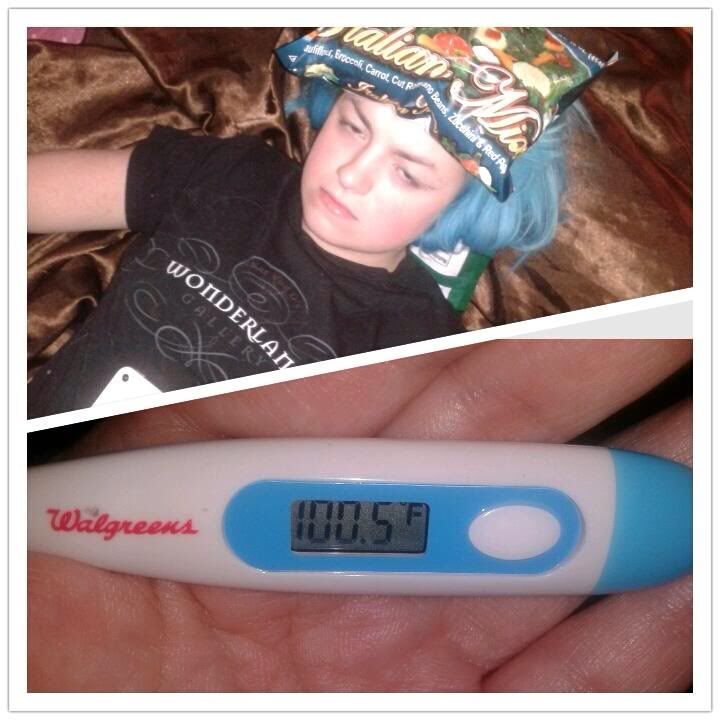 I hoped and I prayed that I would at least be able to go to graduation. I worked so hard and it would be so horrible to have to miss that night...