On December 24th 2012 at 9:15 in the morning, I officially became 16 years old. I still can't believe it! Time has gone oh so fast, but it's been such a great year. I've met such wonderful people, performed at The Laugh Factory, took part in my first protest and my dream of meeting Gwen Stefani even came true. I have such a wonderful life here in Hollywood and I'm so happy that I'm doing well here. I am very grateful to be here, so grateful to be living.
You are probably wondering how I spent my "Sweet 16". Since my birthday is on Christmas Eve, We never did too much because of places being closed for the Holidays. But now that we live in California, for the past two years I've spent my birthdays at Disneyland. For this visit we went to the California Adventure section of Disney. I think it's my favorite because I grew up with Pixar rather than the fairy tale and princess movies. And they have a huge Ferris wheel and roller-coaster! As we were walking around, we saw a bit of the Play Parade and when Sulley from Monsters Inc and Frozone from the Incredibles saw me, they looked very excited since my blue locks matched them!!
We roamed around looking for the characters to take pictures with and we found Donald! Then over by the Roller-Coaster, we got to meet Buzz, Jesse and Woody from Toy Story, another childhood favorite of mine! I got their autographs as well. I don't know why, but for some reason, before I walk up to the characters, I can't help but to be a little nervous... I grew up watching all these movies and it's just so amazing to meet some of my childhood heroes. (I know that they're costumes, but they're real to me!!)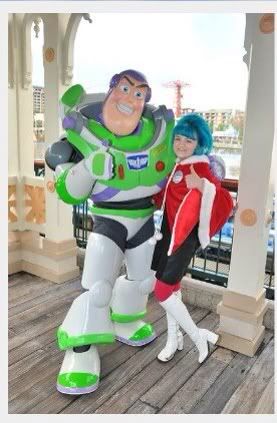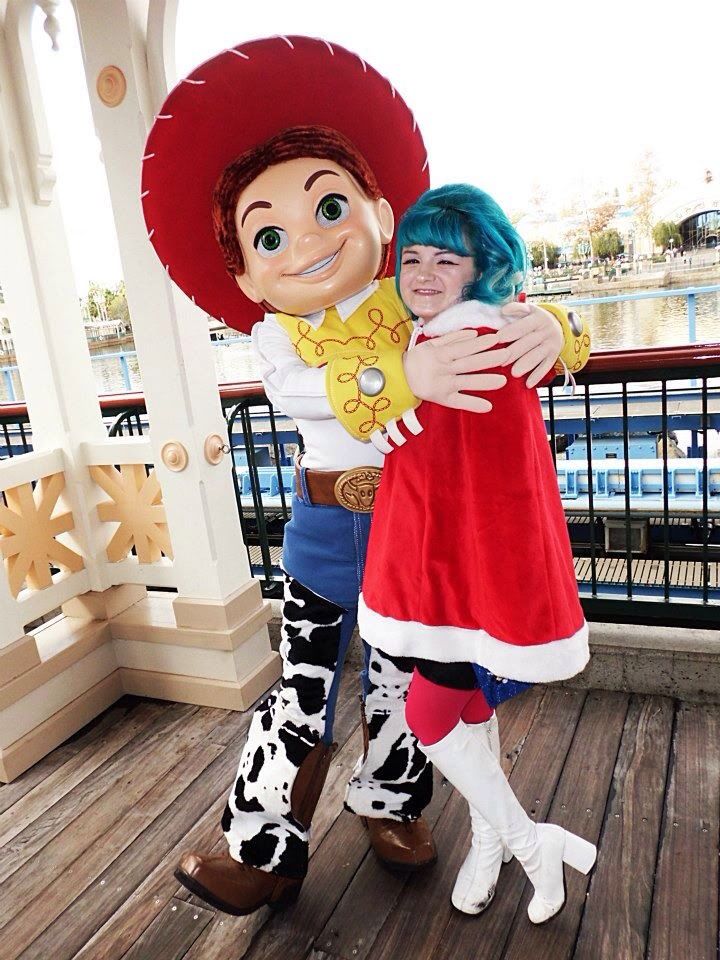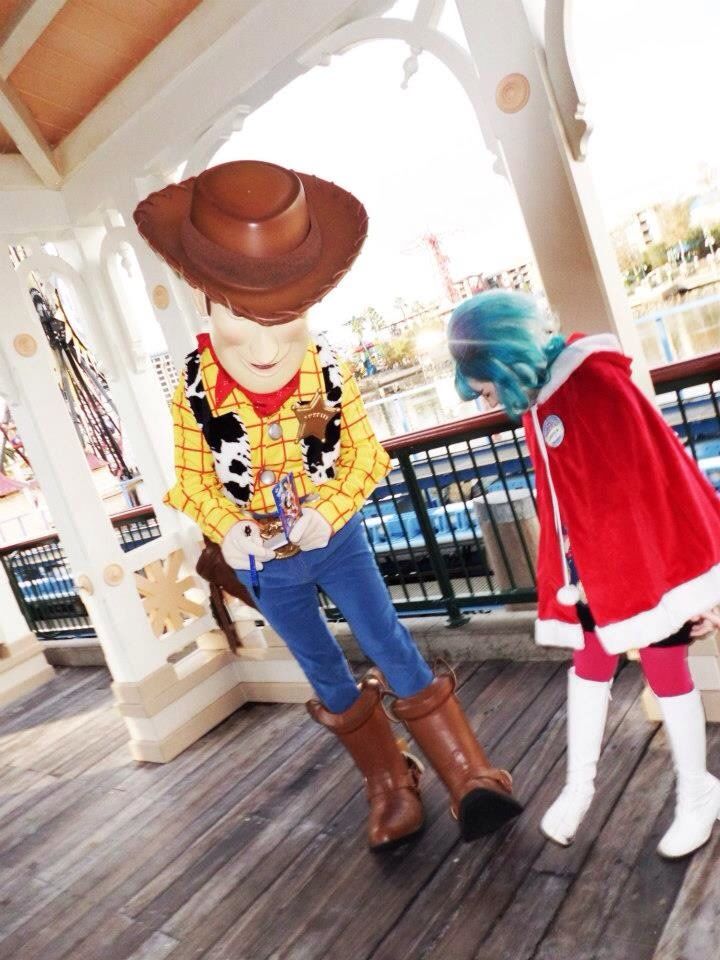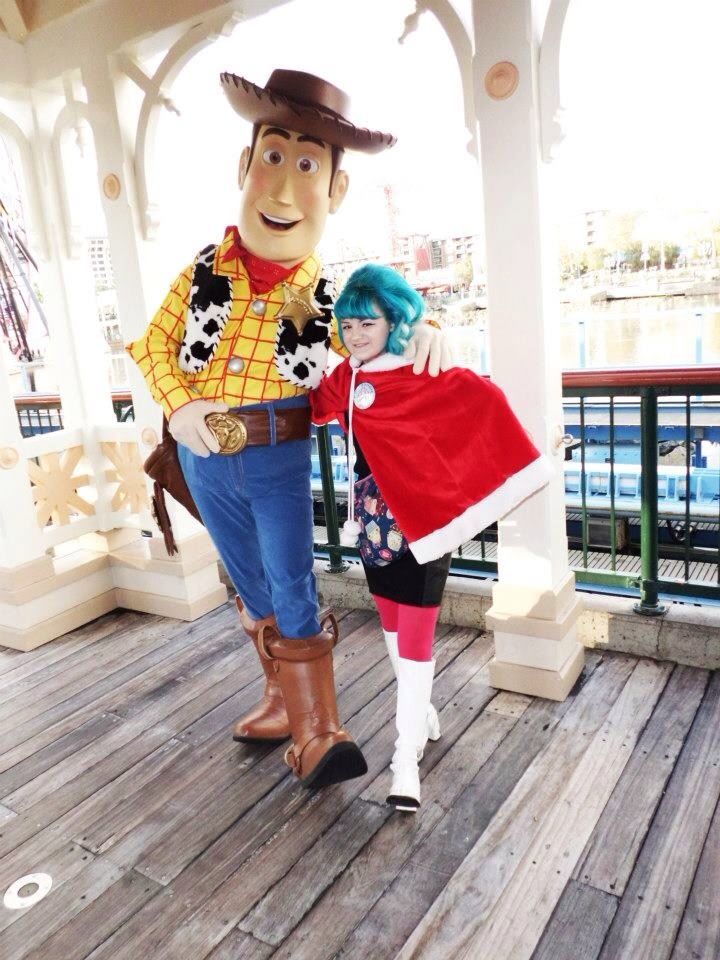 We wanted to meet more of them so we went to the Wilderness Explorers' forest and met Dug and Russell from UP! When we met Dug, he was so adorable!! He was all fuzzy and he stuck his paw in my ear, hahaha! I played in the playground and then we went to go see the "Ceremony" where everyone became Senior Wilderness Explorers! I volunteered to march with a bunch of little kids to open the show. The whole thing was just too cute but when Russell came out, we were all in awe. HE WAS SO FREAKING CUTE. We took some more photos then found Minnie Mouse down the road!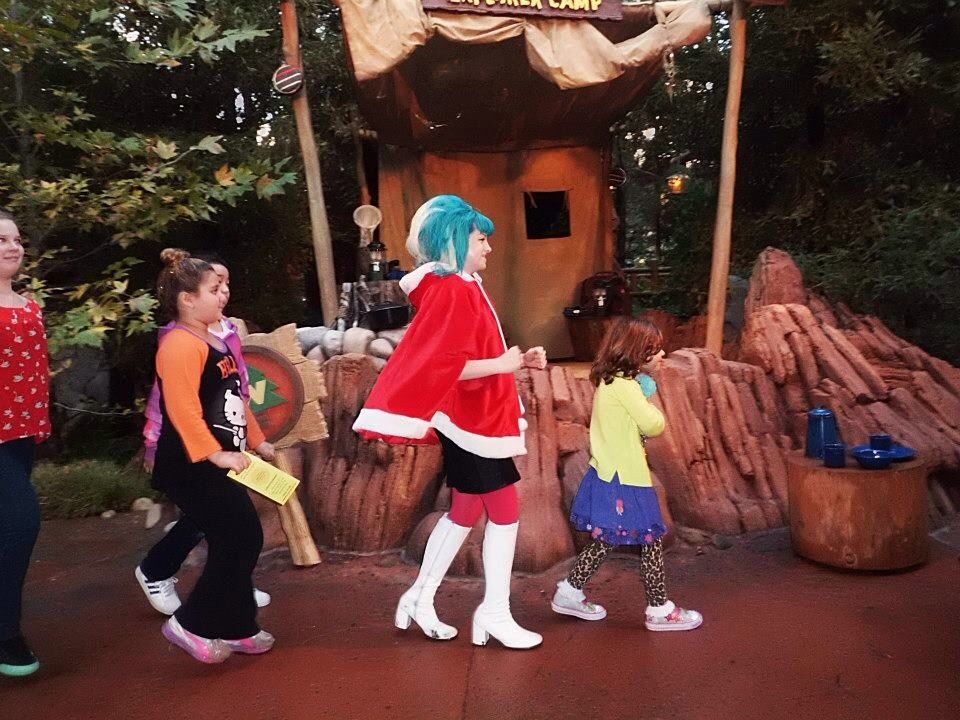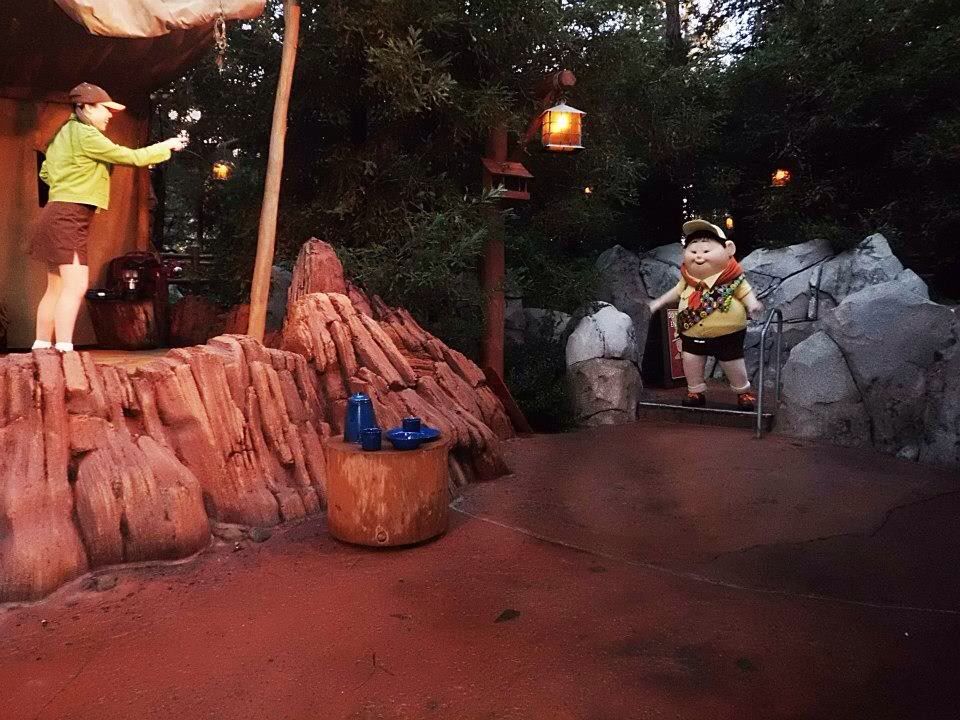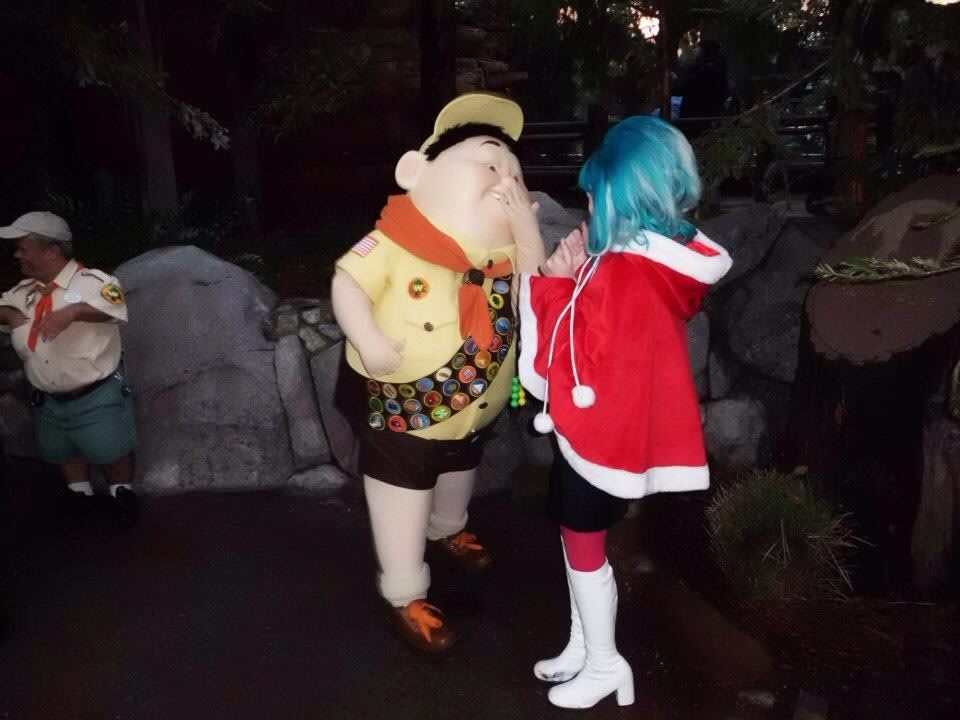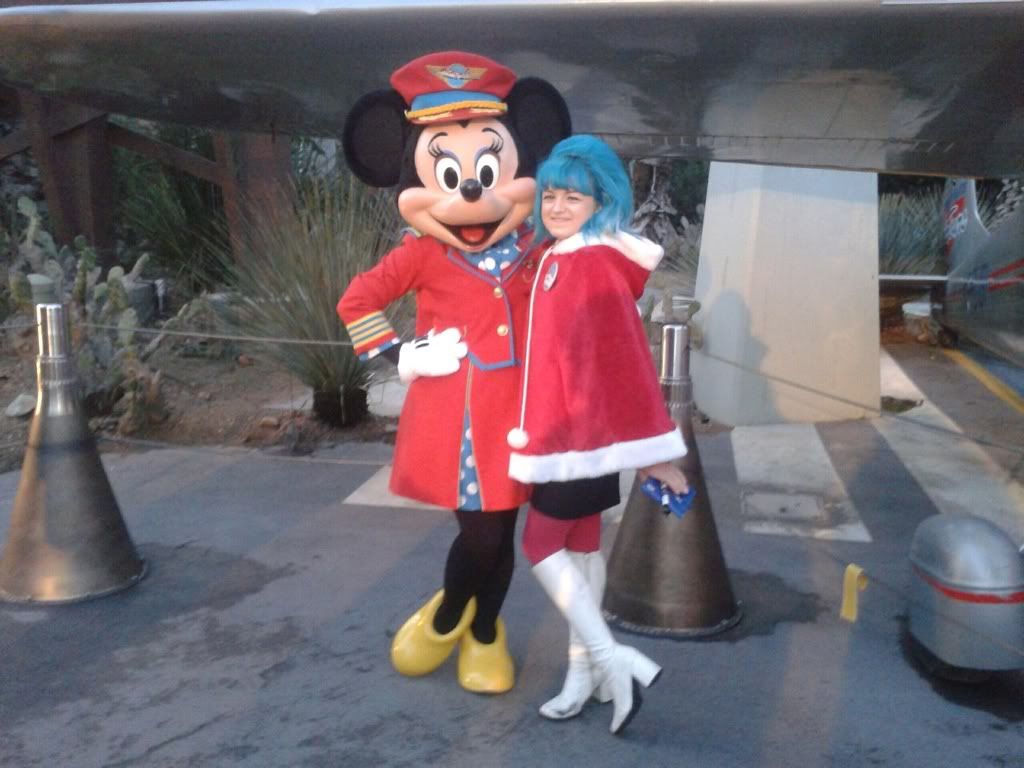 The most amazing person I met there was Santa Claus. I got photos, an autograph, and he had an awesome sense of humor. I am positive that this was the real Santa. He was so amazing...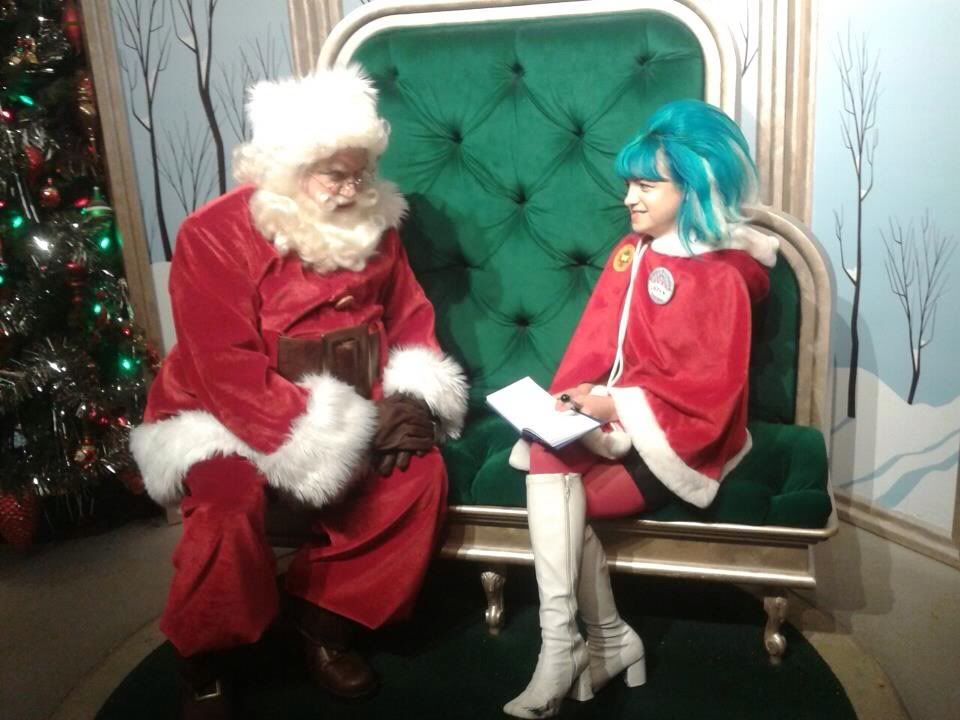 We walked around for a while and rode some rides! We went on the Monsters Inc one for about five times and the bumper cars in the A Bugs Life part and then we went into Cars Land. Unfortunately, the ride broke down and so instead, we went to the little diner to eat. Afterword, it was up and running again and since I wanted to go on it, we waited in line for literally 3 1/2 hours for nothing. The ride kept braking down and most of the people waiting in the never-ending line gave up and left. Every time they announced that they were having "technical difficulties" I began lose more and more hope. Feeling utterly exhausted, we complained to the 'Chamber Of Commerce' which wouldn't do anything for us. We called the next day and told their employees the whole situation and got free tickets! (Score!)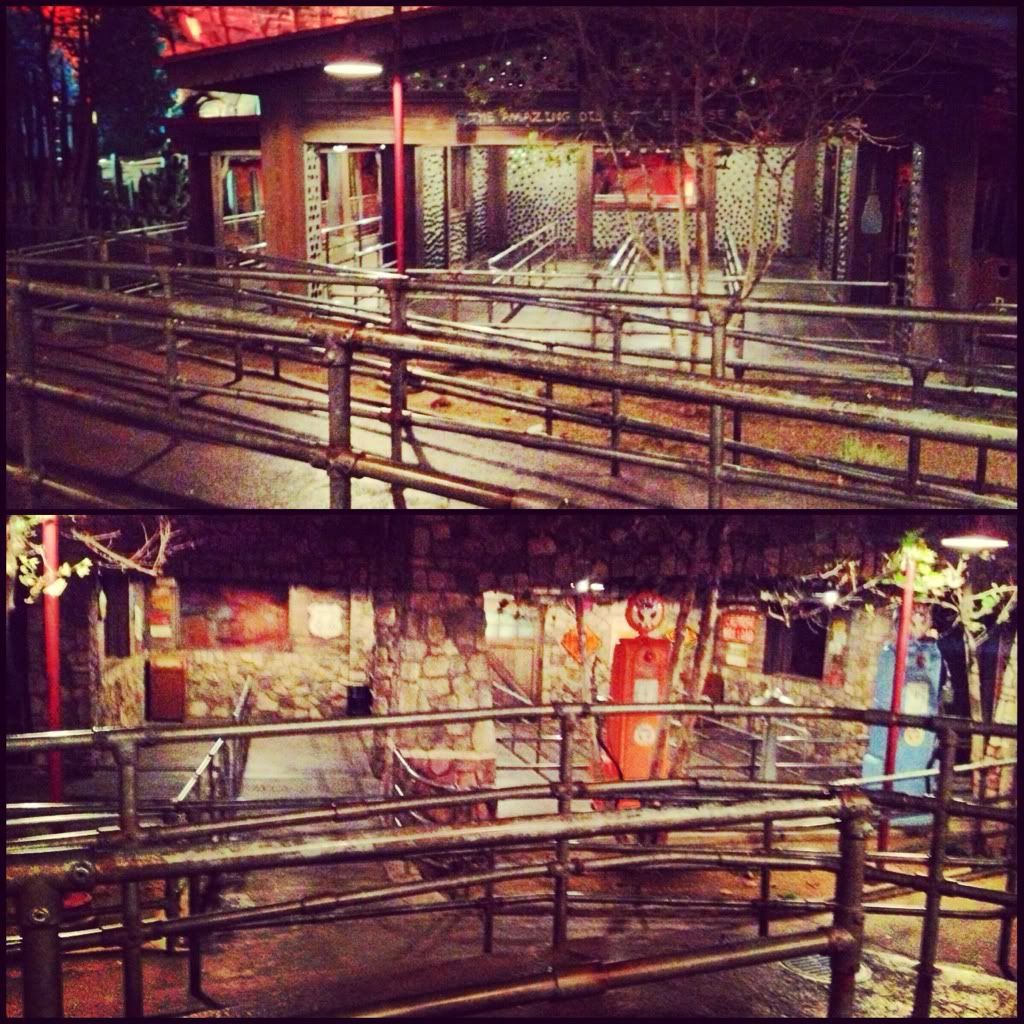 Before we went to Disney I received the best cake ever! It was an ice cream cake with candles that spelled out "Sweet Sixteen"! Before I could blow them out, they all melted together and they all went out from my hysterical laughing. I love this cake so much...
I opened up gifts before and after Disney. I got some makeup, magazines, postcards, new boots, a pillow that looks like an ice cream sandwich, an awesome book about Mod fashion in the 60s and this amazing dress...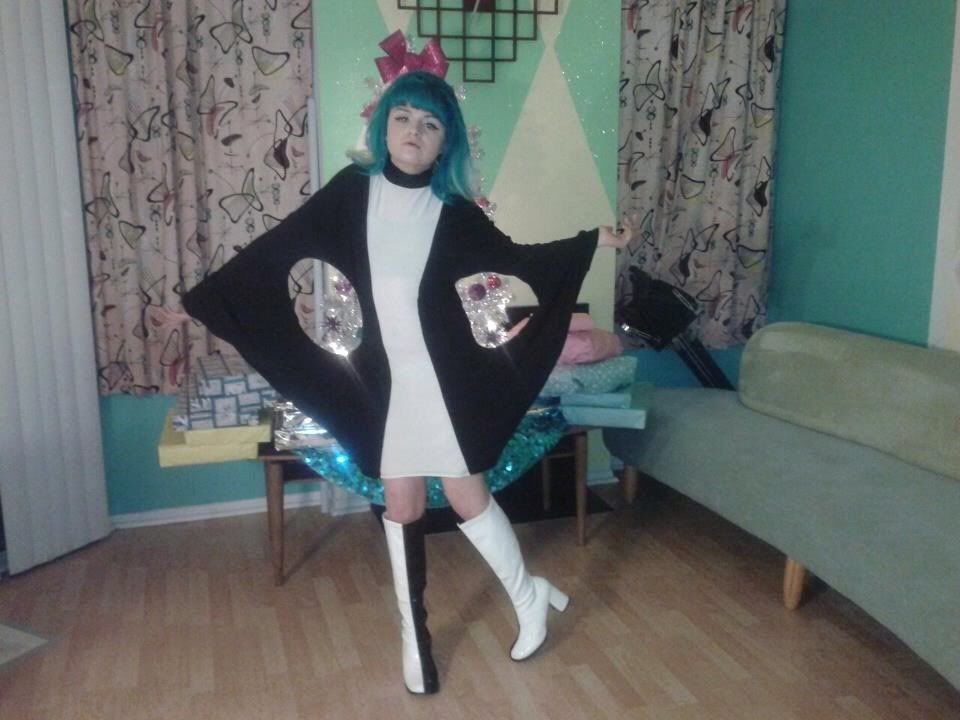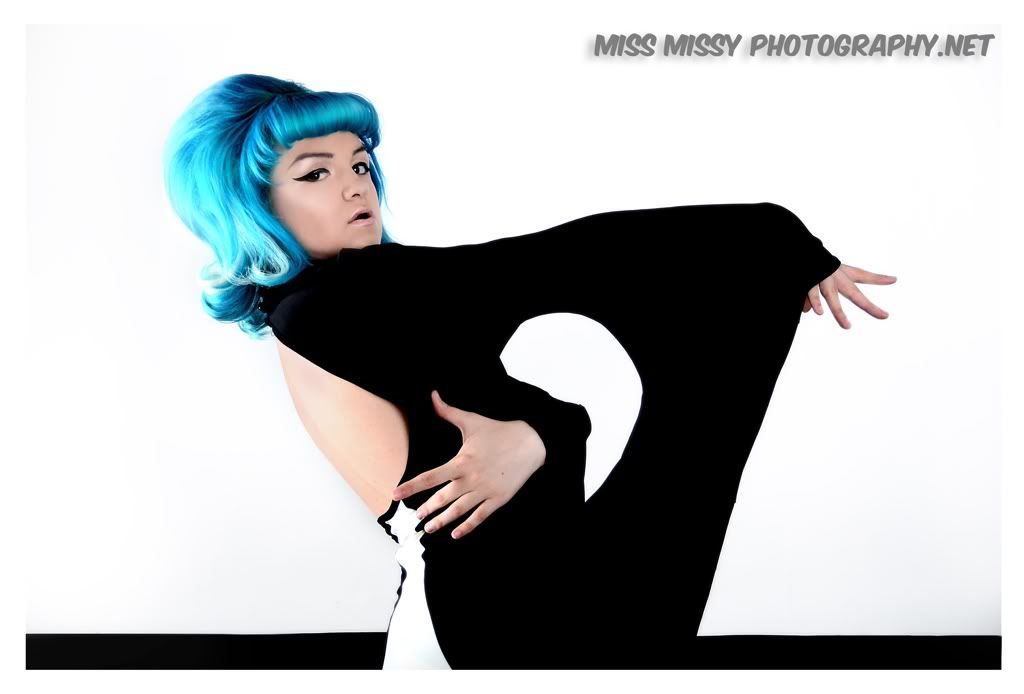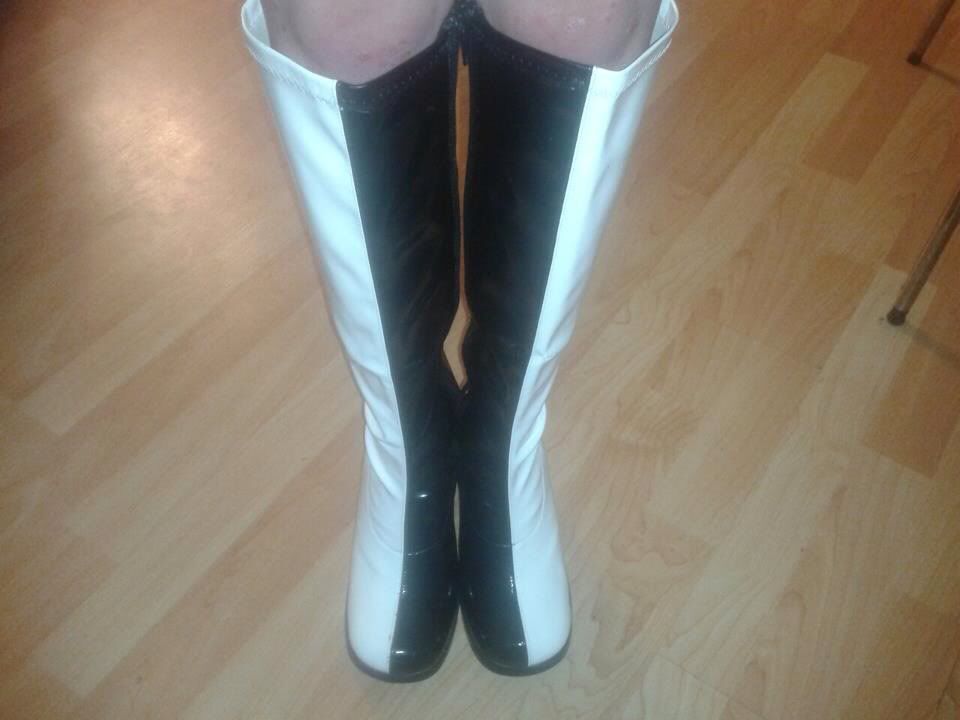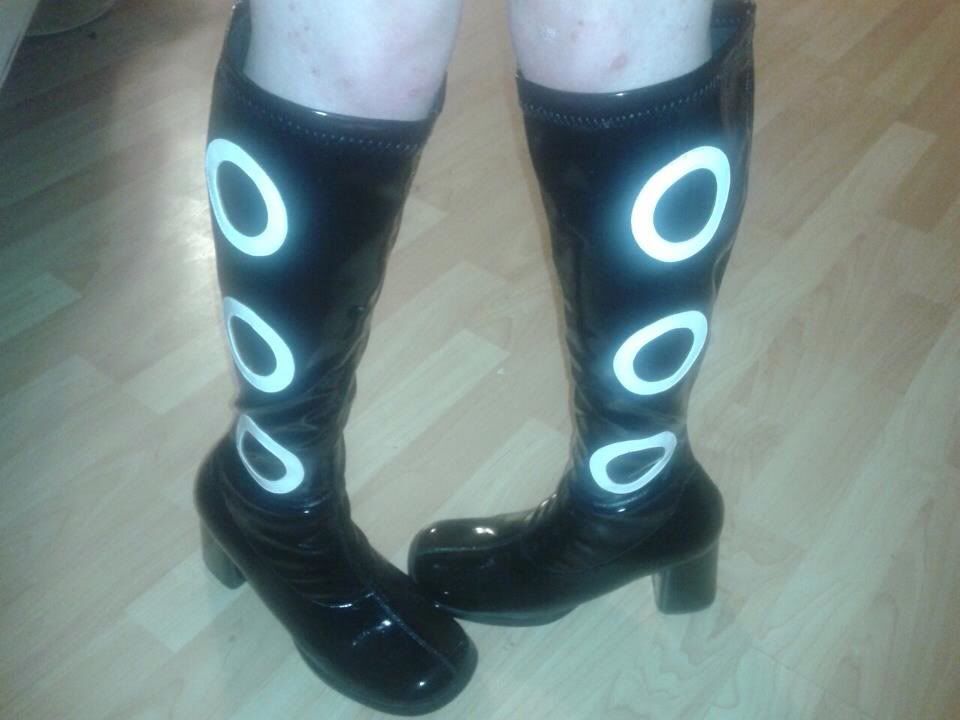 Seriously. It's the best dress ever.
The next morning I walked into the living room and saw that Santa had left me a new Buzz and Woody doll from Toy Story (a huge part of my childhood). He also left a note on my stocking that said "Merry Christmas! It was very nice to meet you, Lacey!" It was so magical...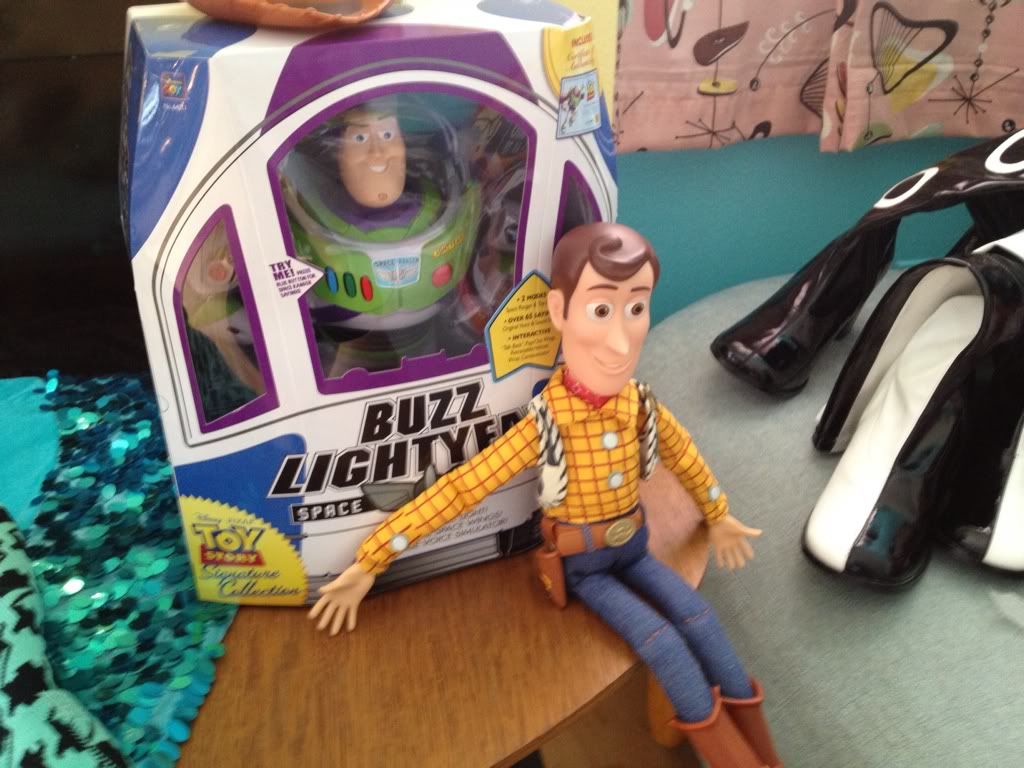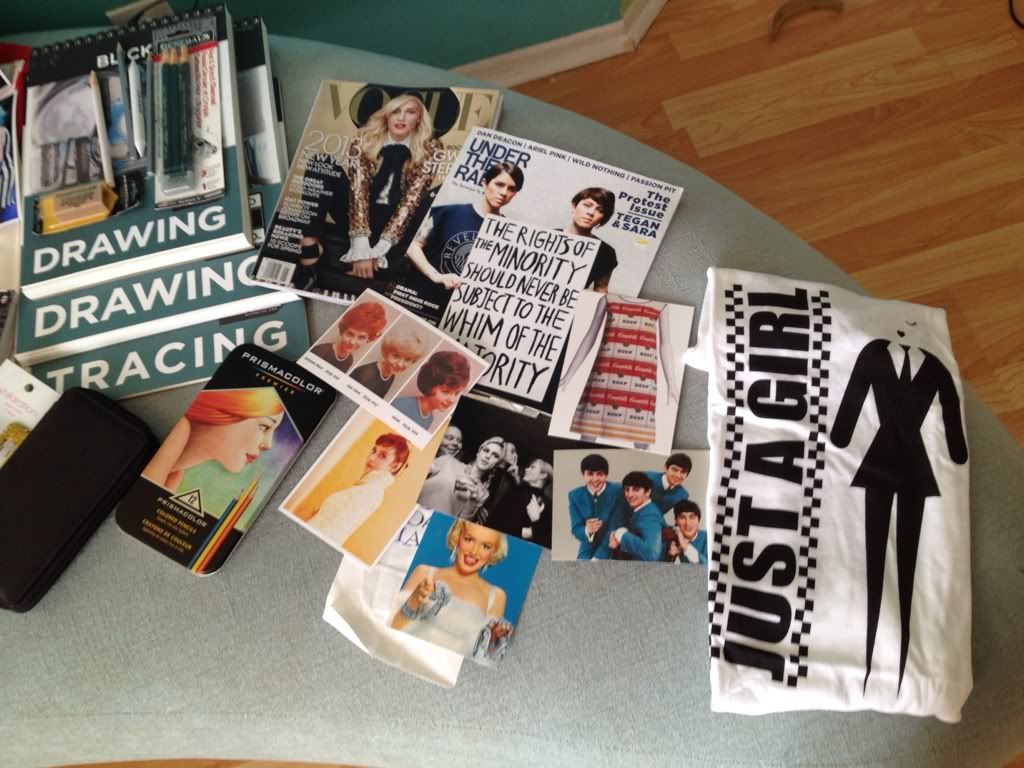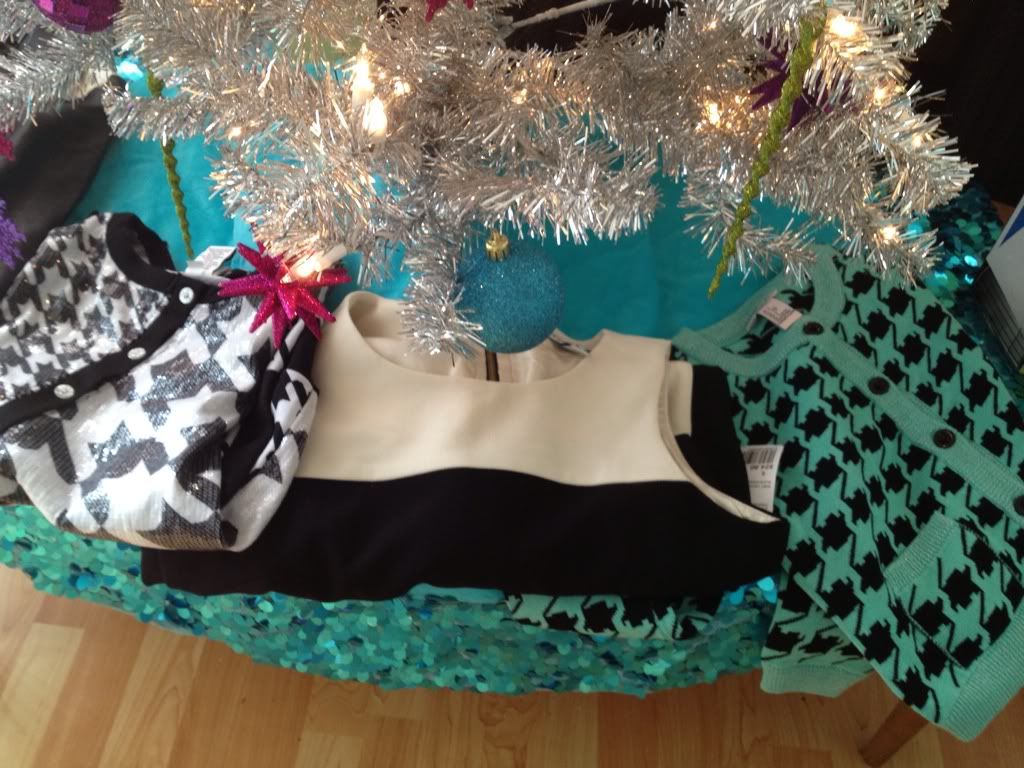 I got so many great presents! Everything from Mod clothes and books to Japanese candy and Gwen Stefani stuff! It's hard to pick favorites when you get so many awesome things... :)
That day we just stayed home and my mom made pasta salad which was so yummy! I had such a wonderful Christmas and birthday and I hope your holidays were great too! I am very happy and grateful for living 16 amazing years and 15 years out of my bone marrow transplant. Life is precious and I'm living it well. :)